Confidential Counselling
Call 306-966-4300 or toll-free at 1-844-448-7275 for free 24/7 confidential support.
Urgent assistance
 Immediate threat or danger; life threatening or severe psychological difficulties
Saskatoon Police Service 911 or 9-911 (on campus)
Royal University Hospital 103 Hospital Drive
Campus Protective Services (306) 966-5555
---
Mental Health Checkup
How is your mental health? When was the last time you had a mental health check-up? Our Employee and Family Assistance Program is not just for when issues or a crisis arises in life. Using EFAP in times of good mental health, as a check-up, and to learn about coping and resiliency tools and resources, can provide you with a strong foundation to know when to apply and use these skills when life gets stressful and hectic, and before crisis mode.
About EFAP
The University of Saskatchewan cares about its employees and their family members and provides EFAP as a resource to help you deal with personal and work-life concerns.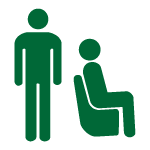 stress, anxiety and depression
relationship/marital conflicts
problems with children
job pressures
grief, loss and life adjustments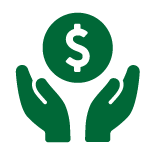 Financial Information and Resources
retirement planning, taxes
relocation, mortgages, insurance
problems with children
budgeting, debt, bankruptcy and more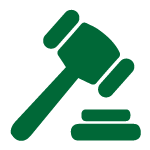 Legal Support and Resources
divorce and family law
debt and bankruptcy
landlord/tenant issues
real estate transactions
civil and criminal actions
contracts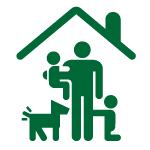 Work-Life Solutions
child care
moving and relocation
university/college assistance
elder care
adoption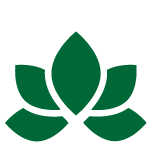 Wellness
nutrition
exercise
weight loss
smoking cessation
Eligibility
All University of Saskatchewan employees and their family members or those living within the employee's household are eligible to use the EFAP program.
Accessing services
There are three ways to access your EFAP resources, 24 hours a day, 7 days a week.
1. Phone
306-966-4300 
 1-844-448-7275
Your call will be answered by a highly-trained master's-level clinician Guidance Consultant who will assess your immediate situation and provide you with the appropriate referral to local counsellors and other professionals who can assist with a wide range of behavioural, legal, financial and work-life concerns.
Because your call will be answered directly by a Guidance Consultant, you may experience a short delay (up to 20 seconds). Please stay on the line, your call will be answered as quickly as possible. 
In-person EFAP counsellors are located at the USask Saskatoon campus as well as in various locations across Saskatoon, Canada and the world.
Advise the Guidance Consultant at intake that you wish to access services anonymously.
The Guidance Consultant will collect the organization name and create a pseudo name, e.g., John/Jane Doe.
You may need to provide a postal code so the Guidance Consultant can search for the closest off site provider.
You will receive a client number to reference when you call back for additional services.
You will receive a certification number to reference when calling the counsellor to set up an appointment.
The certification number will be referenced for billing purposes.
If for any reason you are having difficulty connecting via phone, please notify EFAP by email. Please provide a phone number where you can be reached and if a confidential voicemail can be left. A Guidance Consultant will contact you to provide service.
2. Online
Username: USaskEFAP (case sensitive)
Password: USaskEFAP1 (case sensitive)
This comprehensive, interactive service provides expert content and unique tools to assist you in every aspect of your life, in a secure, easy-to-use, personalized environment.
3. Mobile app
Download the guidanceresources®now app from the Google Play or the App Store.
Username: USaskEFAP (case sensitive)
Password: USaskEFAP1 (case sensitive)
GuidanceResources® Now enables you to access a broad variety of employee assistance services including help sheets and finding providers via your smartphone.