Try It Tuesday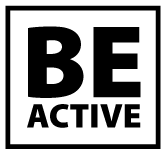 Have you ever wanted to try the PAC, but find it intimidating? 
Come to the PAC for FREE on Try it Tuesday's during the month of February. 
During this time you can meet the staff, get a free tour of the space, take a fitness class and use the equipment or walking track. 
All you need is a valid Student or Employee card.
If you have access to the PAC through your employment agreement, you won't be charged your taxable benefit for using the facility.
Bike Challenge
Date: Feb. 4
Time: 11 am – 1 pm
Location: PAC Second Floor 
Get your team together for fun and fitness. Proceeds go to the Heart and Stroke Foundation.
Clinics and Demos
Bruce's Cycle Works
The local and friendly staff of Bruce's Cycle Works will be at the PAC to answer any cycling questions you may have including choosing the right bike for you, fitting, accessories and more.
Date: Tues., Feb. 4
Time: 11 am-1 pm
Location: PAC 
Brainsport Shoe Fitting Clinic
Brainsport's shoe-fitting experts will be at the PAC to help you find the perfect shoe. They will have shoes available to demo, information on running clubs and races. 
Date: Tues., Feb. 11
Time: 10 am-3 pm
Location: PAC 
Shoe Donation Program
Brainsport collects gently used shoes from our customers and staff and provides them to groups or individuals in need. Shoes go as far away as Kenya, Mozambique, Peru, and closer to home to northern Saskatchewan communities and local inner-city groups. A donation station is located in the PAC Fitness Centre.
Social Media Contest
Post a photo of how you stay active on Facebook, Instagram, or Twitter using the #usaskbeactive for a chance to win weekly prizes throughout February! 
Follow us on Facebook, Instagram, or Twitter @usaskrec.
Family Programming
Family Power Pac
Challenge your family to the ultimate, uncompromising athletic conditioning classes. No choreography, just hard-core, higher intensity cardiovascular and resistance exercises. Sign up sheets available at the customer service desk.
Date: Tues., Feb. 18
Time: 12:05-12:50 pm
Location: PAC, Customer Service Desk
Family Yoga
This yoga class is for the entire family and will include a variety of yoga poses, breathing exercises, stretches and movement to music, yoga games and other activities. This one hour class will emphasize community and connection while having fun learning together. A guided relaxation (yoga nidra) appropriate for children will also be included in the practice. Sign-up sheets available at the customer service desk in the PAC.
Date: Wed., Feb. 19
Time: 4:30-5:30 pm
Location: PAC, Dance Studio
Open Rec
Badminton
Bring your badminton gear, a sportsmanlike attitude, and play a friendly match of badminton during one of our scheduled drop-in Badminton times!
| Location | Day | Time |
| --- | --- | --- |
| Education Gym | Mon-Fri | 11:30 am-1 pm |
Basketball
Open to all levels of player, play a game of basketball with friends, or join a game and make new friends on the courts.
| Location | No. of Courts | Day | Time |
| --- | --- | --- | --- |
| PAC | 2 | Mon-Fri | 11:30 am – 1 pm |
| Education Gym | 1 | Mon-Fri | 11:30 am – 1 pm |
Futsal (Indoor Soccer)
Drop-in Futsal is now offered at the PAC as well as Education! Similar to soccer, Futsal was popularized in South America and is now available for you to try at the U of S. Play with friends, or join in on a game!
| Location | No. of Courts | Day | Time |
| --- | --- | --- | --- |
| PAC | 2 | Mon-Fri | 11:30 am – 1 pm |
| Education Gym | 1 | Mon-Fri | 11:30 am – 1 pm |
Volleyball
Come play some volleyball with friends, or join a team during one of our scheduled drop-in volleyball times! Our Recreational drop-in volleyball is meant as an inclusive activity for all levels, so feel welcome to come and try volleyball in a non-competitive environment.
Location
No. of Courts
Day
Time
PAC

2 - no nets set up

Mon-Fri
11:30 am – 1 pm
Education Gym
1

- no nets set up

Mon-Fri
11:30 am – 1 pm
Skating
Skating, shinny and stick and puck drop-in times are available at Merlis Belsher Place to Adults, youth and children.
Family and Lane Swimming
Students and Fit Center Members can swim some laps during our scheduled lane swim times, or have fun in the water during our family swim times (open swim; no lane swimming). Pools can be accessed with valid Member Card/Student ID or a valid Day Pass.
Wall Climbing Orientation
Familiarize yourself with our state of the art climbing wall, a 40 ft. high indoor structure designed to look and feel like an actual rock face. 
This orientation for beginners will give you an introduction to the safety procedures of our wall. All gear is provided.
Cost is $5. To book an orientation call 306-966-1052 or sign up in person.
When: Daily M-F
Times: 2:30-3 pm and 6:30-7 pm
Personalized Training
Whatever your fitness aspirations are, the Human Performance Center (HPC) on campus have a qualified trainer and program to help you meet your goals.
Children's Activity Camps
Keep your kids active over the February break with one of our activity camps. Camps offer a variety of different sports and activities are offered to provide children ages 5 to 12 with an opportunity to learn new skills in a safe, fun, non-competitive environment. The emphasis in the camps is to have fun, meet other children, and become physically active.
Dates: Feb. 18-21
Times: 8:30 am-noon and 1-4:30 pm
Cost
$140/half day
$280/full day
Extended hours available. at a cost of $35 per child for the week
Walking Paths
We are fortunate on campus to have access to the best indoor and outdoor walking paths in Saskatoon. Get your walking shoes on at lunch or during a break and take advantage of them.
Squash at the PAC
Our beginner squash clinics are intended to get people started playing squash so they can safely enjoy this fast-paced exciting sport. Learn the basics of squash including safety, rules, how to score, the basic strokes - forehand, backhand, serving, returning serve, court movement and much more. Open to all students and PAC members.
Date: Jan. 25 and Feb. 1
Time: 4:15-5:45
Price: $10
PAC Squash Nights
On the first Friday of every month, the PAC hosts Squash Nights. Come and go as you please, play many games or only a few in a casual, friendly atmosphere. Instructors will be on hand to help you with your game. 
Date: Feb. 7, March 6, Apr. 3
Time: 5-8 pm
Other Events and Workshops
There are many events and workshops being offered on campus that focus on promoting a healthy body, healthy mind and healthy life.
| | |
| --- | --- |
| Month | Theme |
| January | Financial Wellness |
| February | Physical Wellness (Be Active) |
| March | Nutrition |
| April | Work Life Balance/Stress |
| May | Mental Health |
| June | Culture, Spirituality, Diversity |
| July | Environmental Wellness |
| September | Safety and Self-Care |
| October | Mental Health |
| November | Physical Wellness (Be Active) |
| December | Study Balance/Stress |