Benefits
Sleep restores us physically, mentally, and emotionally, playing a critical role in our health including immune function, metabolism, memory, and learning.
The right amount of sleep is important for the mind and body to function properly. Sleep gives the brain, as well as muscles, organs, and different body systems, a much-needed break. It helps us replenish our strength, bolster our immune system, and recover from illness and injury. It also provides a mental hiatus- a distraction for the mind from the complex cognitive and emotional processing that occurred during the day.
Chronic sleep deprivation may increase your risk of:
mental health concerns such as anxiety, depression, moodiness, and ability to manage stress
chronic diseases such as type II diabetes, high blood pressure, and cancer
other illness due to reduced ability to fight off poor health
lapses of concentration and memory loss
poor weight management
impaired decision making
Recommended amount
Most adults need around eight hours of sleep per night. If you feel refreshed in the morning and awake during the day you are probably getting enough sleep.
To find out how much sleep you need, let yourself wake without an alarm for three days in a row and average the hours.
You cannot adapt to lack of sleep!  You will not get used to functioning on less sleep than you require.
Not sure if you are sleep deprived, take the Epworth Sleep Scale.
Causes of sleep disturbances
There are many factors that can contribute to sleep problems, including:
Stress. Experts pick stress as the number one cause of short-term sleeping difficulties. Worries related to work, school, marriage, relationships and recent life events can interfere with a person's ability to fall or remain asleep, or to achieve a restful state of healthy sleep.
Depression. People who suffer from clinical or short-term depression can have difficulty sleeping. Others with these conditions actually sleep too much.
Lifestyle choices. Many of the substances we ingest and activities we participate in can greatly affect our sleep. Excessive physical activity, exercising, disruptions in our natural body clock (e.g., working the night shift), drinking caffeine or alcohol, taking certain prescription or illicit drugs, smoking or tackling a stressful problem can contribute to sleep disturbances, especially if done shortly before bedtime.
Physical problems. A medical condition or illness-especially one accompanied by chronic pain-can make it tough to sleep well. Hormonal changes can also contribute to the problem.
Medications. Certain prescribed drugs, such as high blood pressure medications, can sometimes cause sleeplessness.
Sleep disorders. There are dozens of medically recognized clinical sleep disorders that can cause sleeping difficulties. Yet, 95 percent of people with sleep disorders remain undiagnosed. Common sleep disorders include: 



insomnia (inability to fall or stay asleep)
sleep apnea (inadequate respiration during sleep)
narcolepsy (tendency to fall asleep rapidly at inappropriate times)
restless leg syndrome
parasomnias (e.g., sleepwalking, nightmares, night terrors, sleep inertia, etc.)
chronic fatigue syndrome (feeling very tired most of the time)
Sleeping tips
Try these suggestions to get the proper amount of sleep you need:
Nutritious meals. People who lack proper nutrients in their diet can have problems with insomnia.
Have a regular routine. if you have early classes on some days, try not to sleep in on the others. Experts say a regular schedule is the most essential element of a healthy sleep routine.
Avoid napping after 4 PM.
Set your alarm clock to go off in the evening to remind you to go to bed at a reasonable time. That way you are less likely need it in the morning (if you need an alarm clock to wake up feeling rested, you are not sleeping enough).
Have a light snack in the evening. A heavy meal close to bedtime or going to bed hungry, can keep you up. Try a glass of milk. Milk has tryptophan, an essential amino acid, which stimulates the brain chemical serotonin believed to play a key role in inducing sleep. A piece of whole wheat bread, or another carbohydrate, enhances the effect.
Avoid alcohol, smoking, and caffeine at least three hours before bedtime. While alcohol does help people get to sleep faster, DO NOT use alcohol as a sleeping aid. Drinking has been shown to result in a restless, low quality of sleep as measured by nighttime awakenings (fragmented sleep) and less time spent in deep sleep Nicotine is a stimulant, and smokers may wake up several times a night due to nicotine withdrawal. Caffeine, found in coffee, tea, colas, and chocolate, is also a stimulant and may keep you from falling asleep. If you are having a difficult time sleeping, avoid caffeine (coffee, energy drinks, cola) after 2 PM. As little as two cups of coffee or two cola drinks consumed can interfere with sleep.
Relax before going to bed. Take some time to unwind. Try soaking in a hot bath. Once we leave the tub our core body temperature drops which signals the body that it is time to sleep. Avoid extreme temperatures in the room.
Use relaxation strategies. Several strategies have been identified as helpful including meditation, deep breathing, guided imagery, and progressive muscle relaxation. For more information look these up on the internet.
Make your bedroom sleep friendly. Keep your bedroom slightly cool. Keep your room dark and quiet for a good sleep, use ear plugs if necessary. White noise created by a fan can block out noise and help you fall asleep. If you have trouble sleeping, see if soft sheets and a cushy mattress topper help. Some students use a white-noise machine to block out sounds of the residence hall.
Get some sunlight and exercise. Natural light influences the body's internal clock and exposure to sunlight during the day can help you fall asleep at night. Regular exercise about thirty minutes, several times per week can help you fall asleep and sleep more soundly.
Avoid using electronics late at night. Not only will the content stimulate your brain, the brightness of the screen is comparable to a morning walk in the sun when it comes to waking you up.
Associate your bed with sleep. Try not to study or watch TV on you bed. Go to bed only when sleepy. If you cannot sleep get up and do something else, like reading a book. Return to bed only when sleepy.
Manage your worry. Try a worry book beside your bed. Write down what is bothering you and deal with it the next day. Alternatively, schedule "worry time" during the day to consider troublesome issues and make plans to resolve them.
Do not take over-the-counter sleep medications. It is always a good idea to address the underlying causes of your sleep difficulties. If you have tried the above strategies and you are still experiencing difficulties then talk to your health care provider and/or visit Student Health Services for assessment and to discuss available sleep treatments. Relying on pills to stay awake or to fall asleep is dangerous. Students who use caffeine-type pills often experience stomach distress. 
Resources
Sleep On It initiative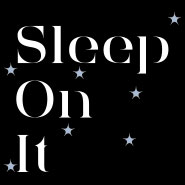 Sleep On It is an awareness campaign that aims to promote the importance of sleep to maintain good health, to demystify sleep difficulties, and to offer solutions to patients.

The Canadian Sleep and Circadian Network, the Canadian Sleep Society, Fondation Sommeil and Wake-up Narcolepsy Canada have joined forces to communicate scientifically valid knowledge in a simple and original way.
Use your benefits
Your benefits are designed to support your health. Make sure you are using them!
Online
 Did you know...
Your benefits may cover:
Vitamins and supplements
Nutrition programs and counselling
Weight management programs (excluding food)
Fitness equipment
Personal trainers
Smoking cessation programs
and more
Getting help
There may also be underlying emotional reasons-such as a longstanding conflict, a marital problem, or job stress-that are causing the sleep difficulty. In this case, it may be best to talk to a therapist or counselor about your problem.
Employee and Family Assistance Program
USask's Employee and Family Assistance Program offers someone to talk to and resources to consult whenever and wherever you need.
Free and confidential support services include:
Confidential emotional support
Work-life solutions
Legal guidance
Financial resources
Physical health coaching 
1-855-575-1740 (toll-free)