Mental Illness Awareness Week
October 3-9, 2021 Healthy Mind
Mental Illness Awareness Week is an annual national public education campaign held in the first week of October and is designed to help open the eyes of Canadians to the reality of mental illness.
Did you know:
1 in 5 Canadians will experience a mental health problem or illness in any given year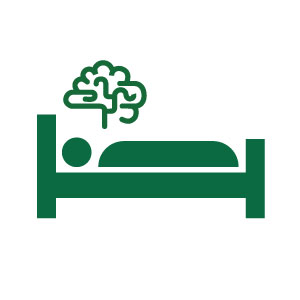 Each week 500,000 Canadians miss work due to mental illness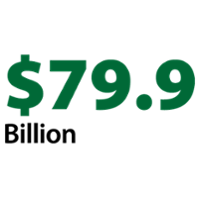 of Canadians say their mental health has deteriorated since the onset of the pandemic
Too often, people wait to act until they are in crisis before getting help. Let's change that and encourage those around us, including ourselves, to be proactive in supporting our mental health.
What will you do this week to support your mental health?
USask Resources and Supports
Employee and Family Assistance Program (EFAP)
Employees and their family members can access EFAP as a resource to help deal with personal and work-life concerns. From confidential counselling to financial and legal resources, EFAP can be a proactive tool to support your work and home life. Or, check out the GuidanceResources Online catalogue of articles on many different work, life, and mental wellness topics.
Workplace Mental Health Training
The Working Mind is an evidence-based program designed to promote mental health and reduce the stigma in the workplace. This online training will help participants support the mental health and well-being of employees and ensure that the workplace is respectful and inclusive of all employees, including those with mental health problems and mental illness. Several Working Mind sessions will be held throughout the fall with specific courses geared toward faculty and staff and people leaders.
On-Demand Training Sessions
Did you know there are over 30 on-demand training sessions you can watch to support a healthy mind, body and life? Find one to watch this week such as Balancing Work and Life, Mental Health Awareness, or Managing Worry and Anxiety.
Mindful Mornings September 20 – December 13 
Mindfulness is a tool that can be used to learn to build resiliency and to manage stress in your daily life. Mindful Mornings sessions allow USask employees to start and end their week with drop-in guided mindfulness practices and information on Monday and Friday mornings. Both sessions are drop-in and offered online so employees can attend from wherever and whenever they are able. No registration is required.
Online Yoga Nidra
Join online yoga nidra class every Tuesday running until Dec. 21 from 4-5 pm from the comfort of your home! No registration is necessary. Yoga Nidra is a sleep-based guided meditation that uses a series of breath, body and awareness techniques to optimize physical restoration and create a different relationship with stress-producing thoughts and emotions.
Virtual Health Care
The University of Saskatchewan is offering virtual health care to our faculty and staff, their spouses and dependents, with access to quality, on-demand 24/7 health care to support a health mind and body.
Additional Resources for Students
Additional Resources for Faculty and Staff