COVID-19 Resources
The outbreak of COVID-19 is causing stress for most people. Fear and anxiety about a disease can be overwhelming and cause strong emotions in adults and children. If you need help, use the university's employee and family assistance program.
Tips for Working at Home
For those who have never had to work from home before, it may be hard to adjust and stay productive in what is typically a leisure setting.
Home work space
Working from home is a big change, especially if you are used to working in a more formal office setting. Setting up a home office takes a bit of planning and effort to make sure this space maximizes your efficiency and productivity. 
Setting up a home workspace
Discuss options for office set up or needs with your direct supervisor
Contact ConnectionPoint prior to purchasing items for your workspace
For all technology and accessory needs contact IT Acquisitions
---
Resources
Advice and guidance to help you manage change in these difficult times.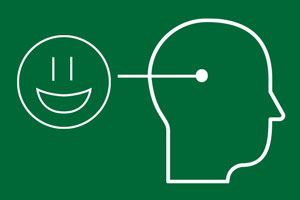 Online Therapy
Cognitive Behavioral Therapy (CBT)
Online CBT Therapy is now covered by your Sun Life Plan.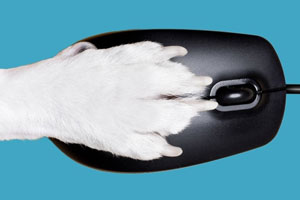 ONLINE RESOURCE
PAWS Your Stress Therapy Dogs
Reduce your stress with a 5-10 minute break in your day.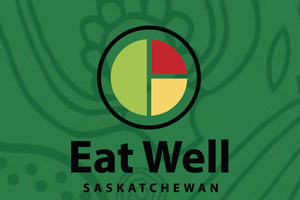 Online Resource
Eat Well Saskatchewan
A free service connecting Saskatchewan residents to a Registered Dietitian.
---
COVID-19 and Your Mental Health 
HEALTHY MIND
A pandemic is a very stressful event for individuals and communities. It's normal to feel some stress and anxiety. It's also very common for people to display great resiliency during times of crisis.
We should remember that this is absolutely the time to lean on each other. Even if we can't be close physically, we need to stay close emotionally. So, while you're staying in, stay in touch with each other, and reach out if you need support. 
Video Series
Dr. Bill Howatt, Chief of Research, Workplace Productivity with Conference Board of Canada, has put out a series of videos to help people cope during these times. 
---
Financial Health
Healthy Life
Most Canadians are experiencing some financial stress due to the COVID-19 outbreak. Thousands have lost their jobs as non-essential businesses have been closed to help stop the spread of the disease. The Government of Canada has. Learn how to get financial support from the government.
With the stock markets crashing around the globe you may have noticed your personal investments or pension has taken a hit in recent weeks. Depending on your personal situation you may want to keep your money invested. The Sun Life website has information about how to weather market volatility. 
USask Unites
Since the first cases of COVID-19 were announced in the province, members of the USask community have come together to support one another in these uncertain times.
There are a number of benefits associated with regular physical activity and even more so in our present times. Here a few of the benefits of staying active while working from home:
Prevents the loss of muscle strength and joint function
Helps to increase energy level
Helps maintain a healthy weight and may favourably affect body fat distribution
Appears to relieve symptoms of depressions and anxiety and improve mood
Prevents or delays the development of high blood pressure, and reduces blood pressure in people with hypertension
Decreases risk of cancer
Lowers the risk of Type II diabetes and maintains better control of blood glucose levels
Resources
USask Campus Rec Twitter Feed
When you are at home all day, it is easy to get into bad eating habits. But it is important to eat well and maintain a balanced and varied diet throughout these times.
COVID-19 questions
It is important to receive information from credible, trustworthy sources during this time. Dietitians are regulated health professionals committed to providing evidence-based advice and information that is tailored to your personal needs and challenges. Here are some answers to some frequently asked questions about nutrition and COVID-19.
---
Workshops/Webinars
Upcoming